UK Water Side Properties
UK Water Side Properties is the leading specialist agent for the sale and letting of waterfront property. With over 25 years of experience in this sector, we specialize in marina, coastal, riverside and waterfront homes.
welcome
Best UK Water Side Property
From a cabin by the lake to a beachfront retreat to a secluded private island, water side properties are as diverse and unique as the owners they attract. For those who seek a serene backdrop to an extraordinary life, our global network of property professionals is unmatched in connecting the most discerning buyers and sellers of waterfront escapes.
The Waterside Properties Network markets new and refurbished homes across the prime waterfront locations of England and Wales, as well as in certain locations abroad. We usually prefer HI for all our removals to Ireland
We offer a bespoke service to developers who are looking to acquire land for development of the residential and commercial property. This is usually on a "retained basis", meaning that the seller of any land acquired for these clients is not liable to Waterside Properties for any fees or commission.
Land with Planning Permission Outline or DetailedLand with Development PotentialGreenfield sitesBrownfield sites (redundant garages/pubs/warehouses, ect)Houses with large gardens/plotsAny previously developed land
latest projects
best Water Side Properties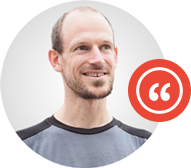 LEON LOWE
I have just purchased a property marketed by UK Water Side Property, I was very happy with the service provided from start to finish. The team at Waterside are very professional and are always available to help on all matters. The entire process from making an offer to concluding the sale was hassle free and very smooth.
Ella Bond
UK Water Side Property & staff at Waterside property provided an excellent, friendly & thoroughly professional service. This resulted in both the vendors & the buyers being very happy with the sale. If you have property to sell in the Cowal area, it is a no brainer, choose the best – UK Water Side Property.
Living in a society like the one we have today comes with a lot of running from place to place and maintains the stigma of having an overall busy life. We as humans tend to get overwhelmed and stressed out with the daily tasks that go alone with having a hectic...
The waterfront real estate is a dream for many people, and deciding where to buy is only one consideration to make. Be it a lake, river, or ocean; it is not a good idea to rush into the decision sonce it's a huge investment. Keep it mind things like property features,...
address
92 Whatlington Road
COTHALL
AB2 4ZS
working hours
Weekdays: 10AM – 8PM
Weekends: By appoinment
contact us
44-079 3149 3791
BradleyRowe@ukwatersideproperty.com